The Minds2Lead Program
The Minds2Lead program identifies, cultivates, and connects future generations of talent to engage in the values-based leadership essential for transforming their lives and society for the better.
The Minds2Lead program is a multi-partner school-based program that nurtures a cadre of diverse youth committed to addressing the most compelling social, political, economic, and scientific issues facing their communities.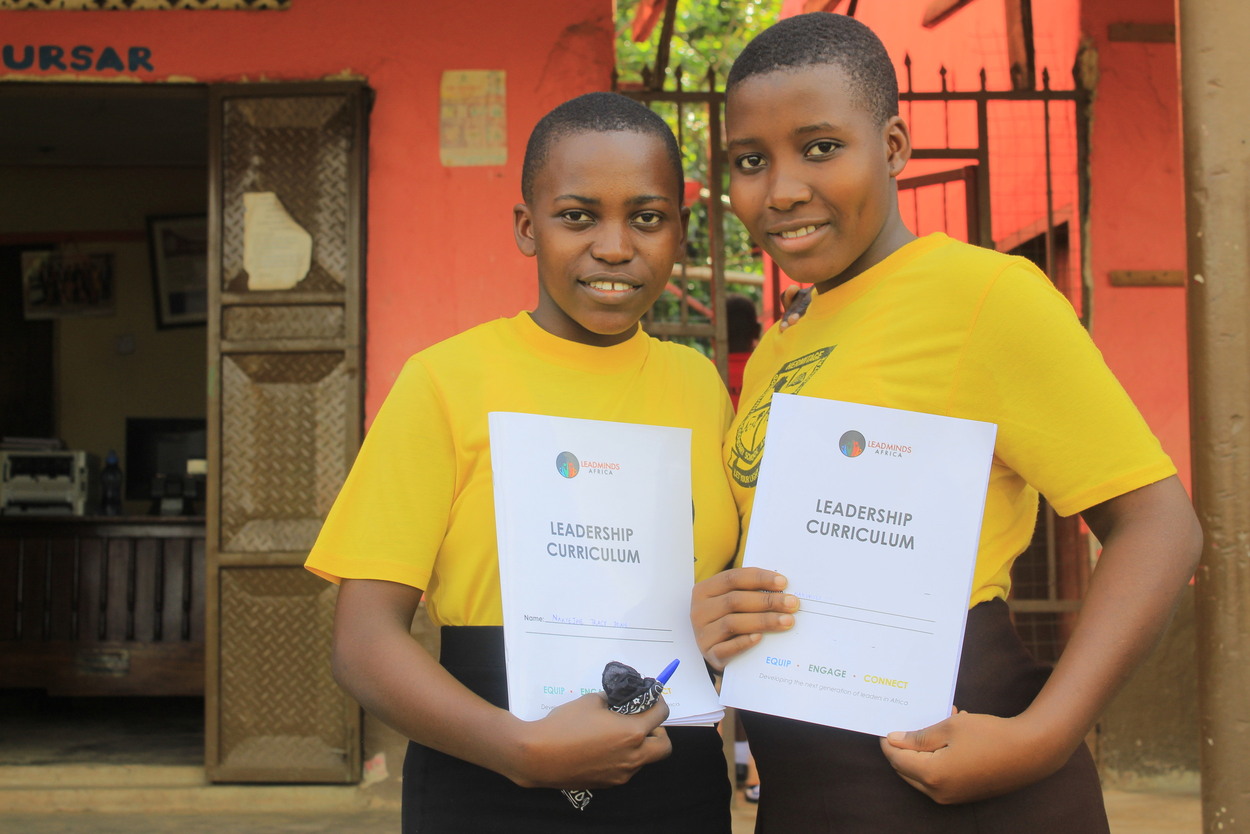 The program is designed to:
Connect talent to opportunity

Develop passions into purpose

Transform vision into action

The Leadership Gap
Youth leadership development is too often left to chance or fails to achieve durable impact at a time when communities and nations are starved for highly competent, effective, authentic, and socially conscious values-based leaders.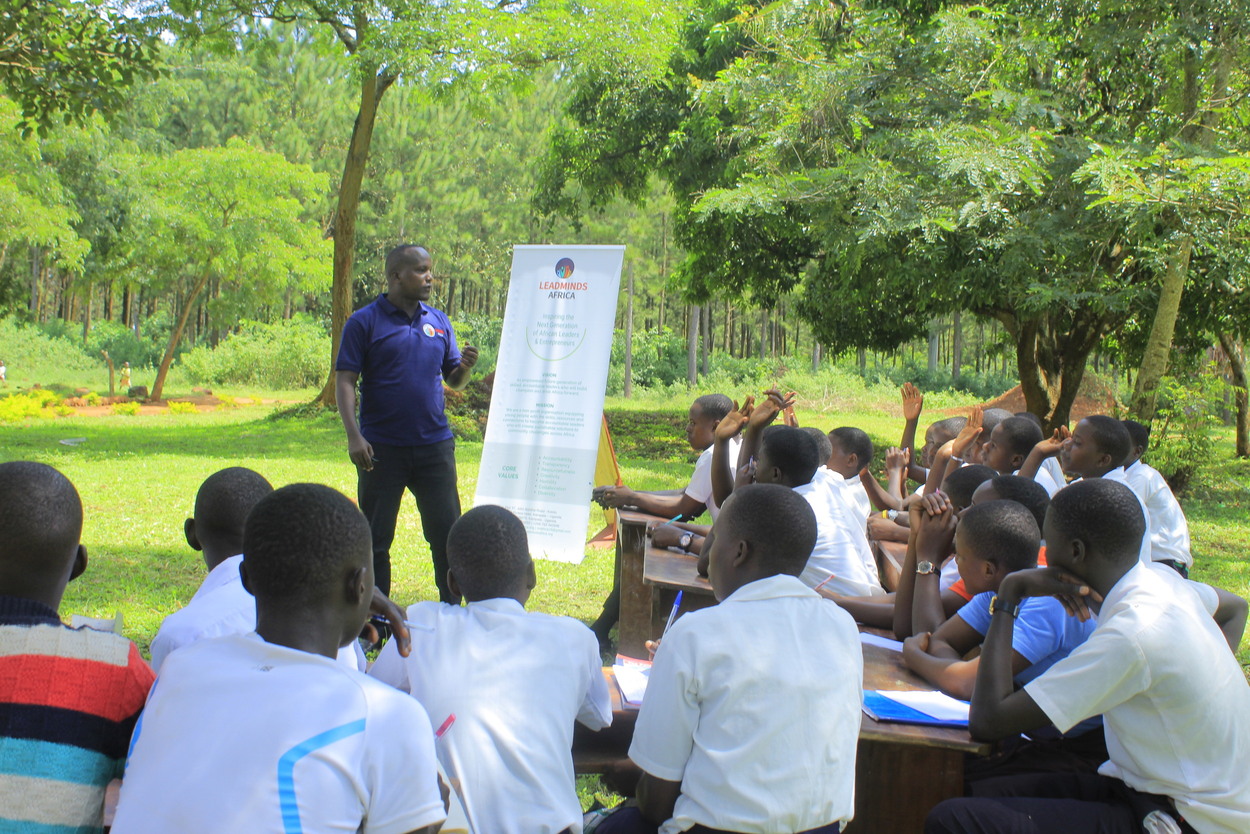 Businesses in Uganda & around the world do not believe a college education or high school education adequately prepares young people with the necessary workforce skills in the 21st century.
More than 15 million young people are in schools across Uganda and need mentors and access to opportunities to thrive in life.
Most secondary schools and universities do not offer formalized leadership programming despite evidence that leadership development skills and knowledge prepares young people to unleash their potential.
The lack of formalized leadership development has dramatic consequences for local leadership pipelines and the ability for all sectors to optimize impact.
We recruit youth who are:
Gritty
Socially conscious & values-based
Creative
Committed to community transformation
Passionate & desire to offer themselves to bring about transformative change starting with their communities.
Program features:
Communities serve as laboratories for learning
Sister school trips for our participants and partner schools to build networks and explore change efforts
Personal coaching/mentorship from civic leaders
Community impact project
Opportunity ecosystem
Leadership workshops:
Interactive sessions and deep personal reflection
Experiential education to translate skills into practice
Engaging participants to focus on breaking down boundaries and finding a common ground across differences.
A unique focus on community transformation
The Minds2Lead program (M2L) accelerates leadership development that leads to young people's understanding of how to bring about change individually and collectively both in and outside of systems.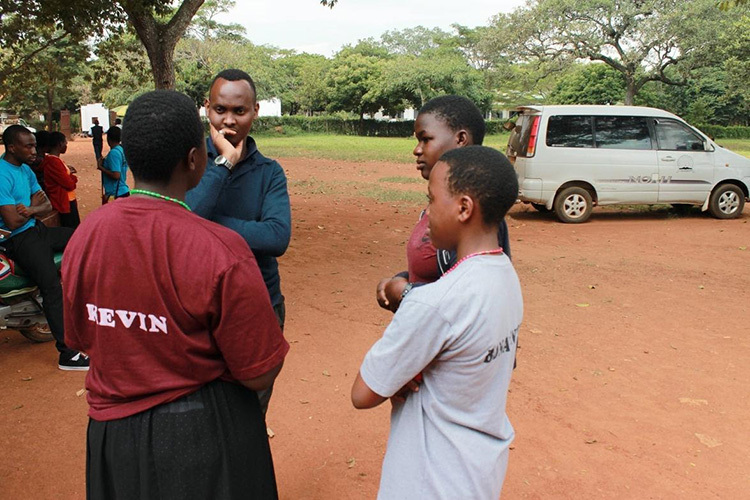 Each year, young leaders ages 15-22 are selected from partner schools based on holding a position of leadership, talent and potential with particular attention paid to recruiting more young leaders especially girls from rural-based schools to expand access to leadership development, mentorship and opportunities that prepare young people to create thriving communities.
The program lasts one year and includes three seminar hours per week in all our partner schools, access to a mentor, launch of a community impact project, and access to an opportunity ecosystem supporting young leaders' personal development and growth.
Upon completion, young leaders enter a life-long network designed to support their success.
By recognizing the innate talent of young people as well as the communities in which they live, LeadMinds Africa re-builds leadership talent pools moving from community-supported to community-owned through partnering and investing in local partner schools and equipping adult leaders to take-up the baton of leadership.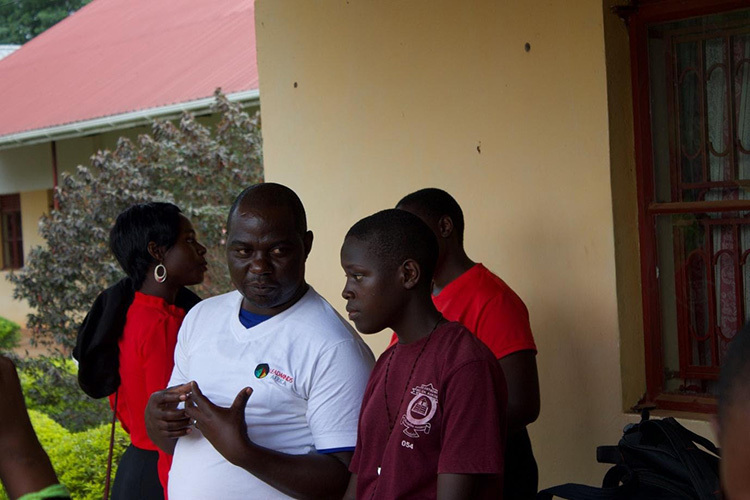 We Have:
Built networks of partnerships with other organizations and schools to catalyze youth development.
Demonstrated significant learning gains for young people across values-based leadership outcomes.
Translated the program model for the unique needs of young people.
Designed our program delivery to find young people where they are.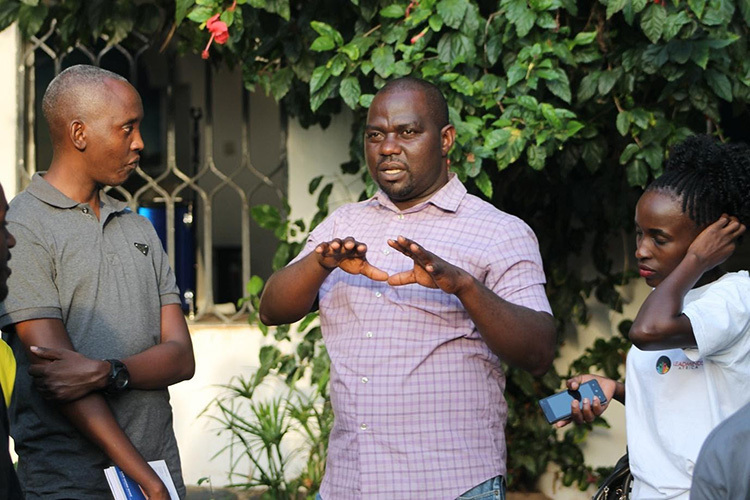 Our long-term goals are to deepen our roots in existing schools, communities and countries and expand into new ones to graduate and send out a critical mass of LeadMinds Africa future leaders that have the capacity to address Africa's most compelling social, political, and scientific issues starting within their communities. We will simultaneously build the capacity of adults and partner institutions to deliver high-impact leadership development far beyond the boundaries of any single leadership program, launch sustainable community impact projects, and provide a powerful network of mentors to support our values-led ethical and entrepreneurial leaders on their life-long development.
LeadMinds Africa capitalizes on whole-systems learning design with a strong focus on experiential learning approaches, and the power of leadership coaches, mentors, leadership and entrepreneurship experts in our network to foster individual transformation, leadership development and community impact.
We are seeking funding, programmatic, and community partners ready to help fuel growth for years.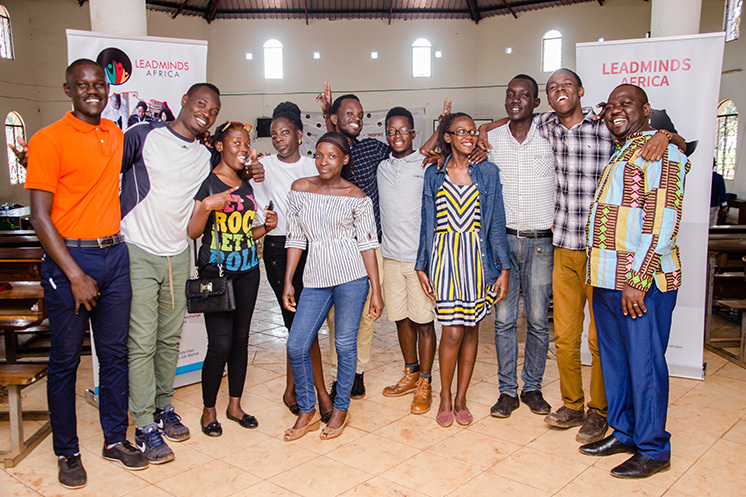 LeadMinds Africa intentionally cultivates local partners and stakeholders especially institutions with deep roots in communities who, with support and training from the LeadMinds Africa team, will grow to own and execute the program(s) over time. Thus, impact is not contigent on the success of a single, young change-maker and whether they stay in or leave a locality. Instead, the community benefits from developing a critical mass of young leaders while simultaneously cultivating local adult and organizational/institution talents to accelerate and sustain these efforts.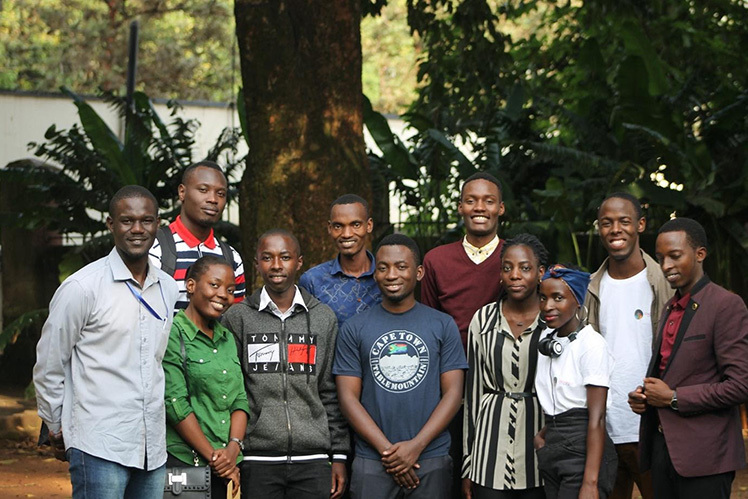 There is perhaps nothing as limited as presuming that any single opportunity is sufficient to disrupt systems of inequity when we know that it requires opportunities to create systemic change.
Minds2Lead adopts a whole-systems approach to youth development that remediates barriers to success.
This includes:
Experiential learning and community project-based learning
Links between schools and employers
Equipping school leaders to lead effectively and be able to support their students better
Engaging communities and civic stakeholders for holistic transformation
Continuing training for alumni
LeadMinds Africa is uniquely positioned to deliver on program impact. Over the past years, we have perfected the model, of cultivating values-based leaders through interactive dialogues, group discussions, experiential learning approaches and the exchange of ideas.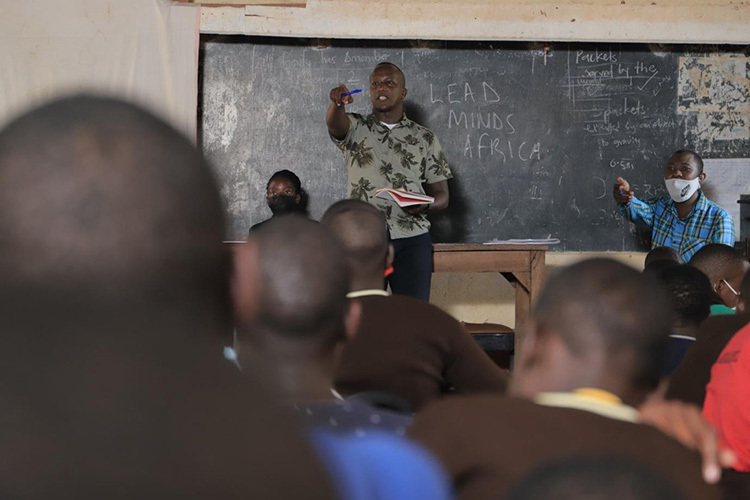 Minds2Lead is modeled on the highly successful core of our other programs but modified by experts in youth learning and development to meet the needs of young people. Every year, we impact more than 2,000 leaders in Uganda and other African countries serving across sectors.
LeadMinds Africa leaders are positioned to serve as mentors, problem-solvers, guest speakers, and community impact project coaches for our new cohorts.
Minds2Lead participants/graduates, and their communities benefit exponentially from this powerful network of change makers and partners.