The Minds2Lead Program
Minds2Lead is our year-long leadership development program, where we partner with schools across Uganda to implement a robust leadership curriculum.
Through the program we address the lack of strong leadership training in Ugandan schools, helping young people to unlock their leadership potential and use their influence to bring about positive change in their communities.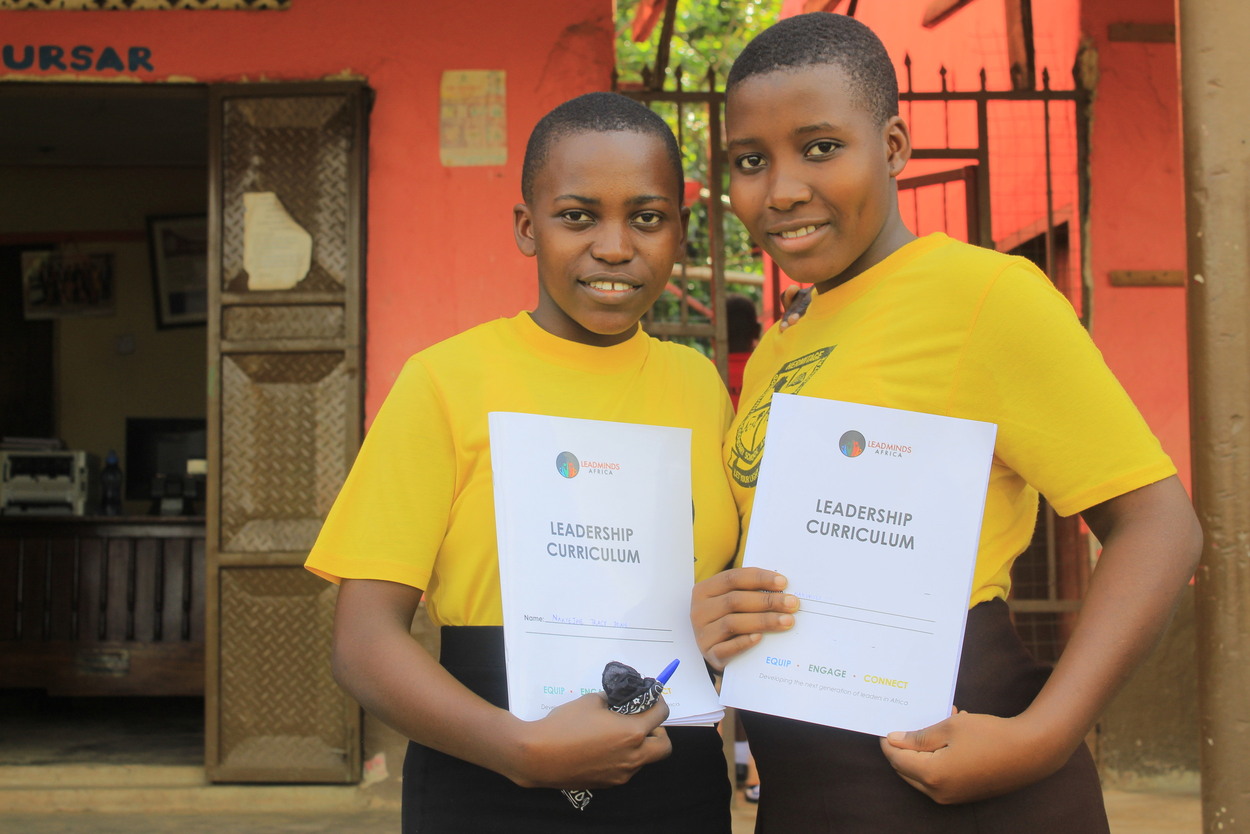 The Leadership Vacuum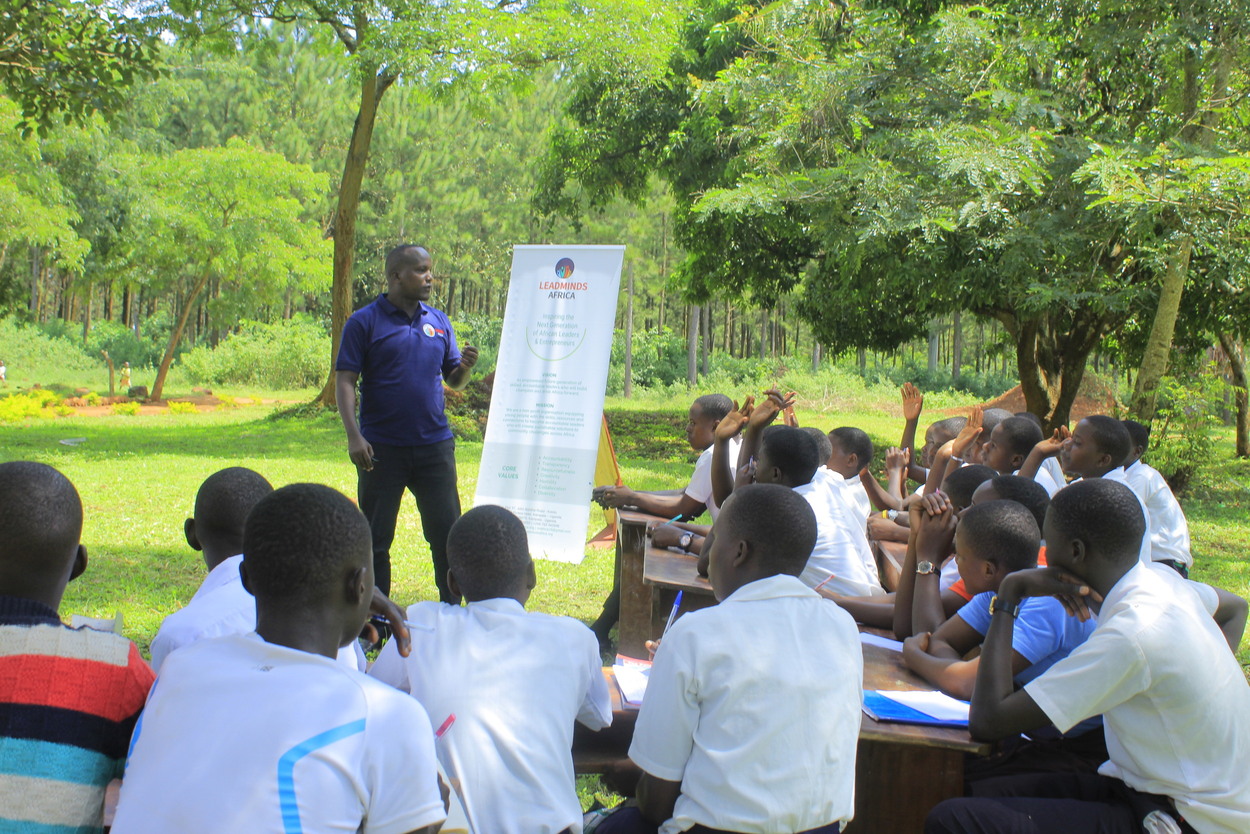 Our young people lack the training to become the leaders that our communities need.
Uganda has over 15 million young people in over 17,000 schools across the country. Schools in Uganda follow a national curriculum designed and rolled out by the government through the Ministry of Education.
The education system is theoretical, focused on syllabus completion rather than creating experiential learning experiences that expose and equip young people with the life skills to better navigate both career and life challenges.
The LeadMinds Solution
Our broad network of public and private partner high schools throughout Uganda allows us to engage directly with young people across the country. We guide them to discover their own life values, and tap into that discovery to contribute to sustainable change in their communities.
Through a tailored values-based leadership curriculum with a Pan-African perspective, we equip young people with the leadership skills, tools, and resources they need to live lives of purpose, self-mastery, self-awareness, and continuous personal growth.
By reaching young leaders directly, we can have a greater impact across the country and continent; as our students grow into community leaders, they are equipped with the tools and skills they need to extend those values to their greater communities and bring about sustainable change in a broad way.
Hear from our Young Leaders
LeadMinds Africa #youngleaders share their stories.
See more on our YouTube Channel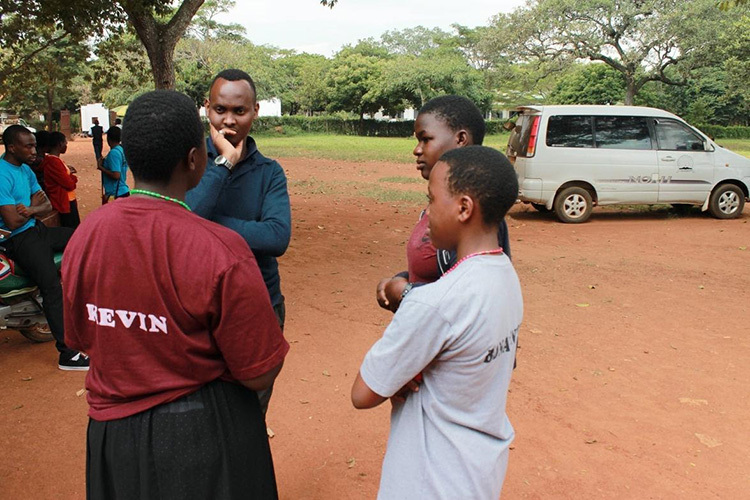 A Comprehensive Program for Developing Effective Leaders
We develop accountable, servant, transformational leaders whose decisions come from a much-deeper place within as an outgrowth of their personal transformation.
Through this program, we support young people to find answers to life questions through listening to them, cultivating their confidence to ask questions and creating a platform through which they can freely interact with our team and their teachers, and appreciate the value of building a network of like-minded individuals.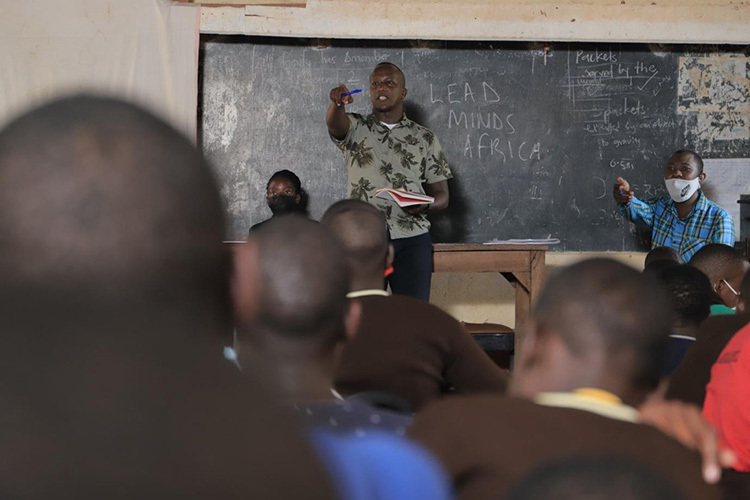 After graduation the young leaders are matched with mentors who continue to shape their growth, listen to them, and guide their life and career decisions as well as serve as a support system.
Our large network of leaders provides a sense of belonging, identity and family through which young people hold each other accountable, and encourage each other to develop lives of meaning and purpose for the greater good in society.
They stay connected through small accountability groups that continue to meet regularly even when they join different Universities across Uganda.