Empowerment
LeadMinds Africa seeks to amplify the voices of young people and empower them to take action on key political, social, economic and scientific issues.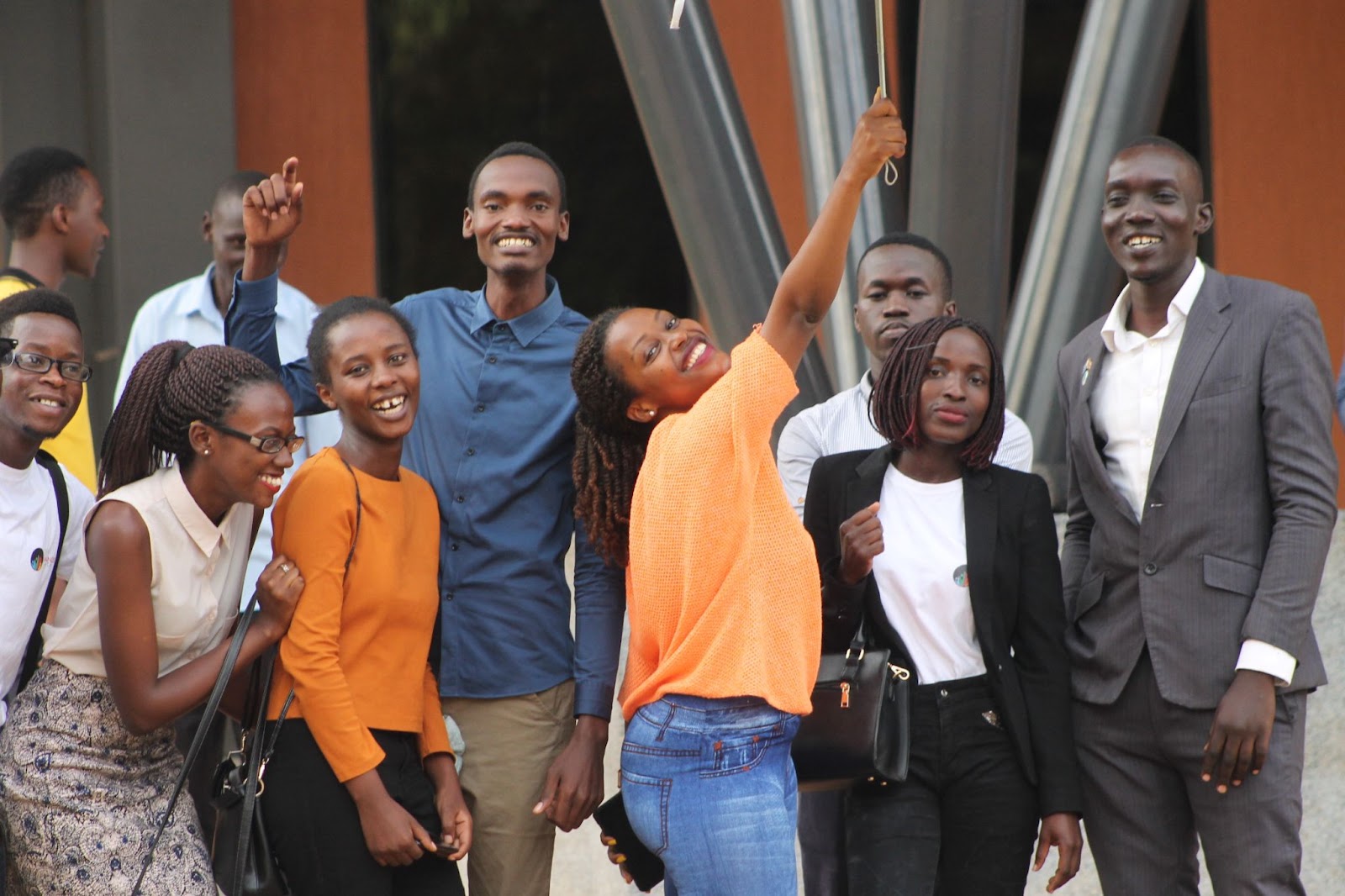 Hear from our Young Leaders
LeadMinds Africa #youngleaders share their stories.
See more on our YouTube Channel
In Their Own Words:

The Future Leaders of Africa
Denis Obua Oscar
Student Leader at Kyambogo University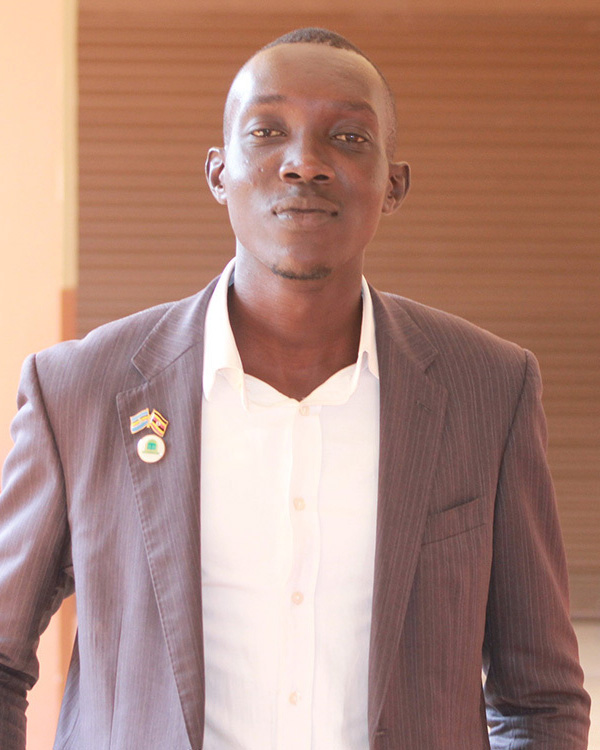 For many years, I have been longing to experience greater leadership and mentorship. During my second year at University, I happened to come across an online e-flyer advertising a leadership forum organised by LeadMinds Africa.
I attended it and it was from there that I encountered various individuals passionate about leadership and community impact. I learned a lot from the conference and gained the zeal and will to exercise my leadership potential.
Ultimately, being part of LeadMinds Africa has made my goals and ambitions in leadership more clear and achievable, since I have gained a lot of experience, skills, and confidence. I have met many fascinatingly interesting people who have guided me in my line of interests and passion. LeadMinds Africa definitely has been an eye opening experience to my leadership career.
Waithera Fiona
Student at St.Anthony Girls Secondary School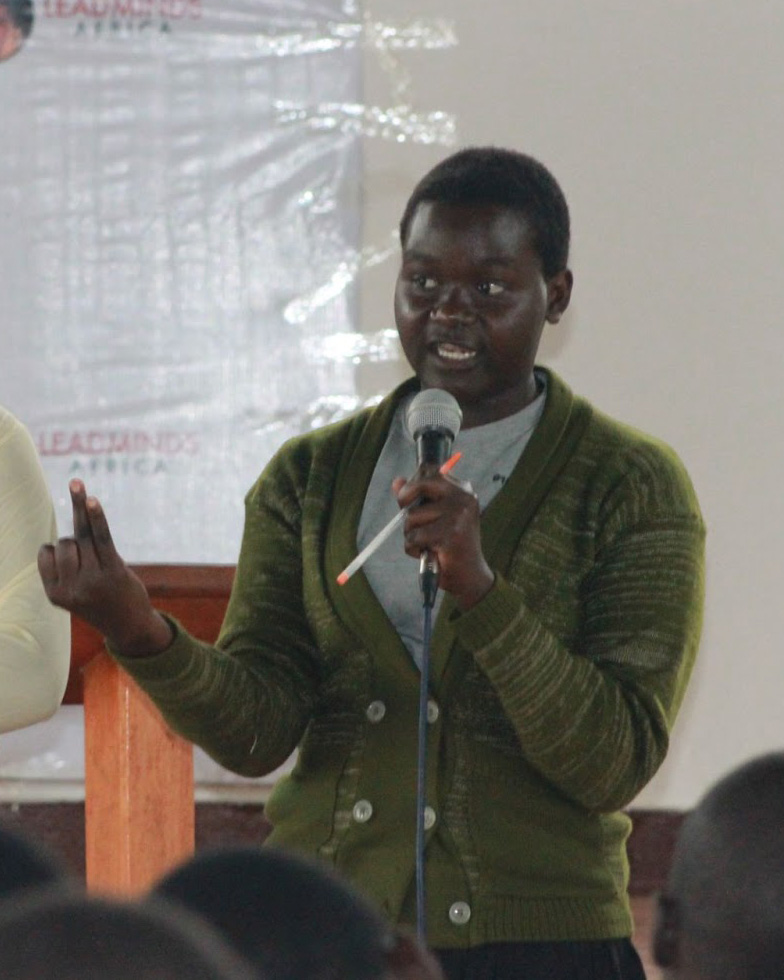 In 2018, I had the opportunity to attend a LeadMinds Africa annual leaders conference. During the conference, I learned that everyone is capable of transforming the world regardless of his or her size, age, origin, status, religion, academic level, or level of income. All it takes is a determined mind and a willing heart. For several days after the conference, I thought about my hometown. I thought about the prevailing challenges like high levels of school dropouts, early pregnancies and teen marriage, alcoholism, idleness, & poverty among others. I kept wondering on what I could do to contribute to change.
Last year, I went to my hometown and with the help of friends, we managed to start an association called "Pajule Youth Students' Association". Our aim is to sensitise the youth about the importance of receiving an education, teaching them about their rights, sensitising fellow young people about the dangers of alcohol, drugs and cigarettes to their health, impacting them with entrepreneurial skills so as to help eradicate poverty, encourage them to engage in productive activities so as to solve the issue of idleness and also supplement their income, and teaching them measures on how to avoid acquiring STDs.
I'm so happy to say that at the moment when we call for a meeting we get over fifty people in attendance. We started asking for a monthly subscription from members to enable us to start small projects like poultry keeping, to help youth stay engaged & enable them earn a living.
Nambuya Winniefred Christine
Young Professional & Facilitator at LeadMinds Africa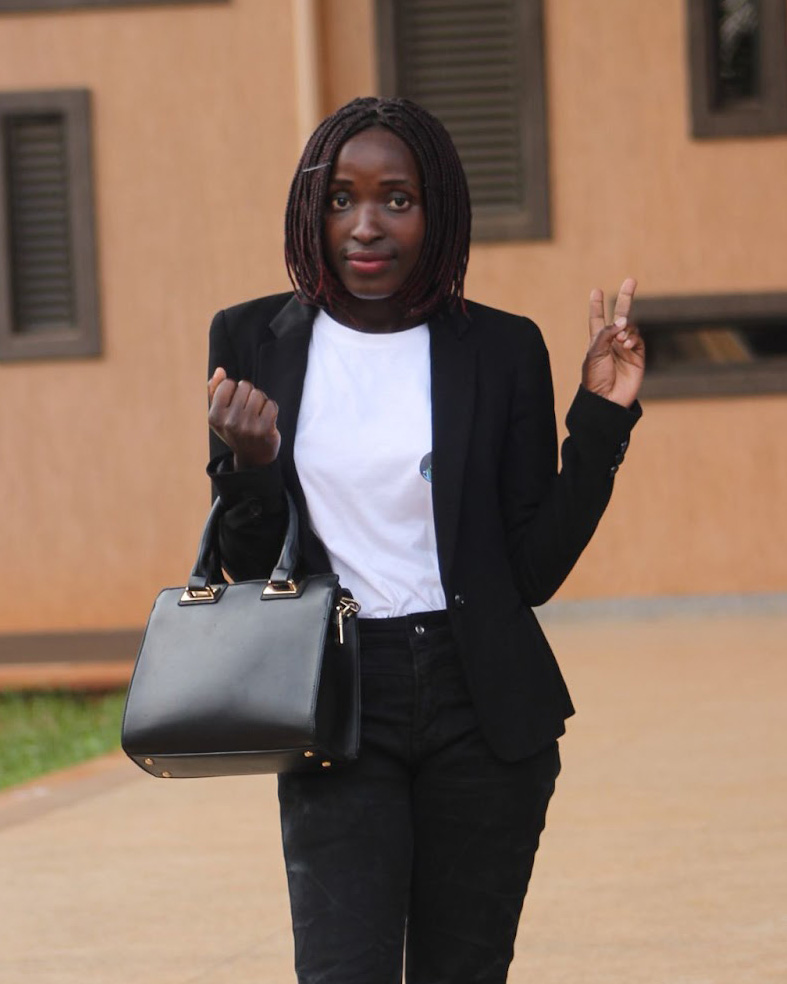 I joined LeadMinds Africa in 2018 and since then it has brought a great impact on me. I have learned life qualities such as dedication, discipline, positivity, courage, self confidence, and compassion. It has really helped me to focus on things that really matter in life, and how and where I can make a difference. I can have a hundred different distractions and demands on time but I can respond carefully with my actions and deliver results. I also learned to talk less and and listen more.
The work of LeadMinds Africa is important because no one learns a new thing if they keep doing only what they already know. LeadMinds Africa invites different guest speakers/ influential individuals who share with us new ideas/insights about leadership and how to go about it. It has helped young people just like me to start from where we are and strive to do our best. The team at LeadMinds Africa is intentional at finding sustainable ways to support and encourage many young leaders in universities and secondary schools across Uganda.
Timothy Origumisiriza
Young Professional & Mentor at LeadMinds Africa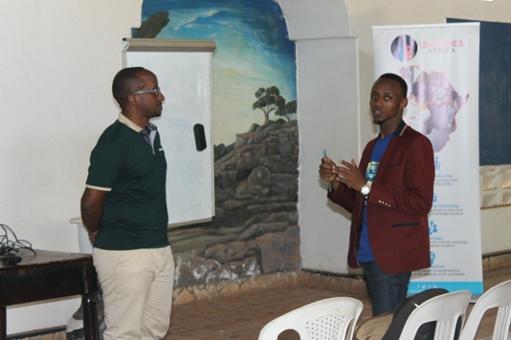 My name is Timothy Origumisiriza.I was introduced to LeadMinds Africa by a close friend.Got to be a part of the wonderful family-like network and honestly this has not left my life the same.
This being a platform for the skills development for the youth, it is impactful to be part of the platform because as citizens, we need a number of organisations like LeadMinds Africa that are ready to guide and build leaders that will change our societies and the nation for the better.
The great sense of belonging I have as a member of the community of young leaders is just phenomenal. And this has given me a chance to understand myself better and do a self check on what to continuously improve.
Personally being part of LeadMinds Africa has improved my interpersonal skills which has in turn had a positive impact on my business and made me a remarkable team player.
My level of personal development as well increased due to leadership workshops I have been attending through the Leaders Forum and this has enhanced my problem solving skills,leadership,conflict management, creativity and most importantly my confidence levels.
I fully account its contribution towards my promotions at my workplace. I have learnt to commit to my values and always consider them in all decisions I take.
I Am grateful to the LeadMinds Africa team for the work they do everyday to impact the youth in Uganda and Africa.
Paul Kalyango
Mentor & Programs coordinator, LeadMinds Africa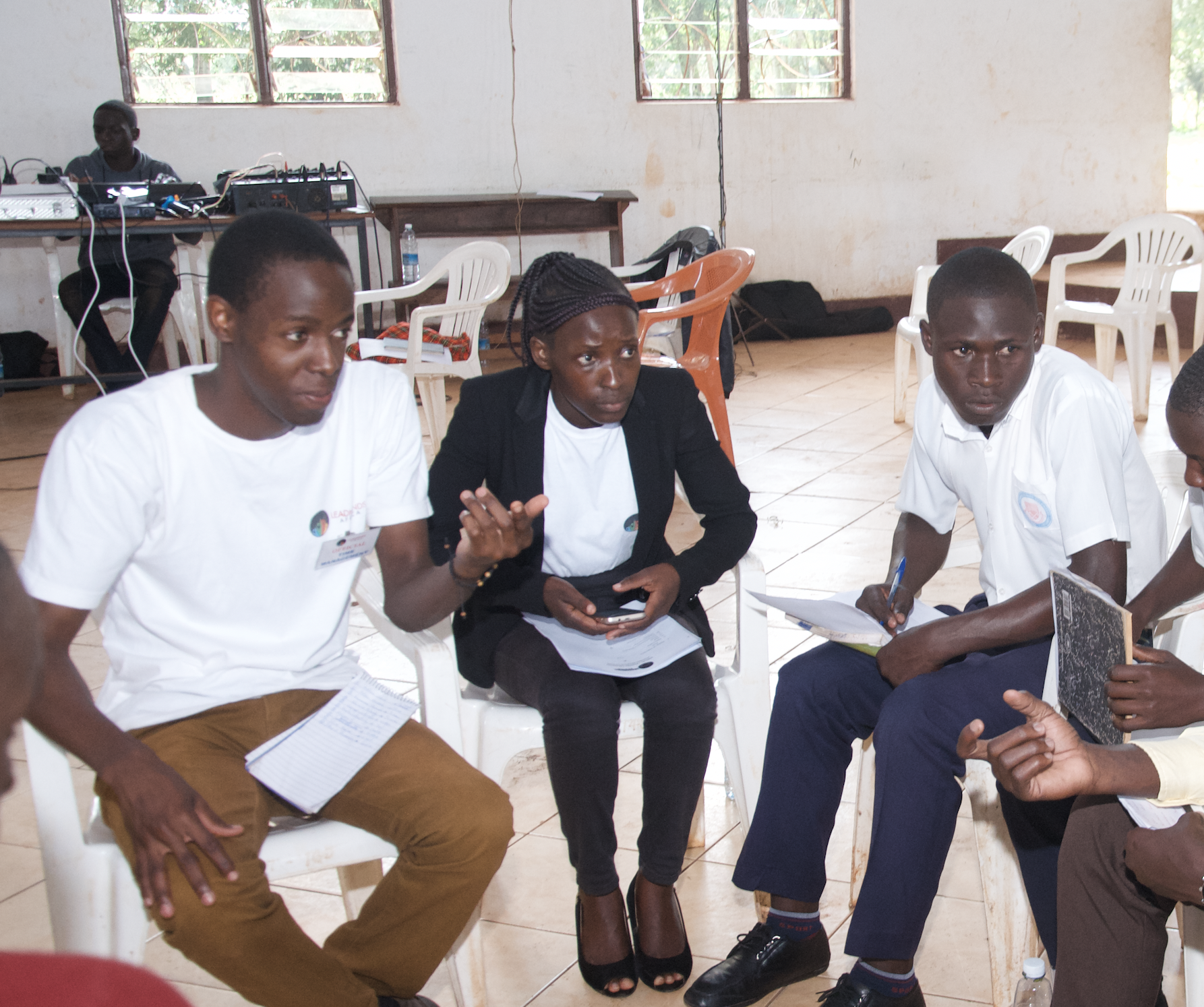 This is my third (3) year as a member of LeadMinds Africa. My journey so far has been full of practical leadership especially through serving on a team. I experienced the power of teamwork when all of us, including volunteers, worked together for five days to make the annual leaders gathering in Nakasongola district a success. Serving with the LeadMinds Africa team has put me on a lifelong track of learning for continuous improvement so that as I grow, I can help others grow.
As a member of this organization, I have been given the opportunity to have access to a strong learning network and leadership mentors. The learning network has helped me to transform a lot of leadership insights and resources into actionable tools to lead myself and others for the greater good in our society.
Mutamba H. Tyra
LeadMinds Africa Mentor & Young professional
I am a part of LeadMinds Africa community of young leaders and I would like to highlight the importance of training and enlightening young people about leadership and how important it is for all of us to know that we have a responsibility and a role to play in our communities.
Listening to and attending sessions with people that have had leadership experience and a track record in their career has been helpful in a sense that it has helped me to learn, re-learn, and grow in knowing that I can lead with influence no matter where I am placed in this world.
It starts even within our families to places of work and the people we connect with.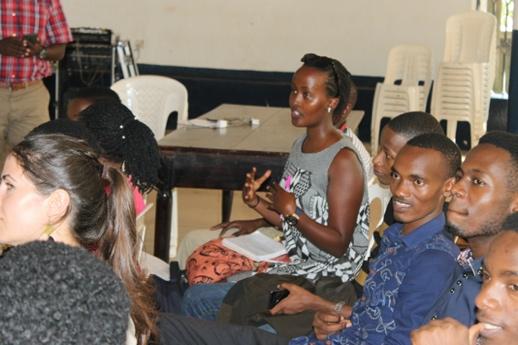 Leadership being a key aspect that we need in this world, LeadMinds Africa platform is one that we need to make accessible to every young person.
I have had the opportunity to mentor young people that desire to learn and grow, discover their life purpose and values.
LeadMinds Africa usually organizes and conducts leadership training sessions/workshops in high schools and universities where we encourage young people to aspire to live out their full potential and purpose-driven lives.
LeadMinds Africa partners with different leaders and influential people in Uganda who come to leadership forums as guest speakers and trainers to share their wisdom. Through the one-on-one styles of leadership training delivery, young people like myself get the opportunity to meet individuals we aspire to become.
This is important because when a person you consider as a role model affirms to you that you can be more than you hoped you would be, I don't think there is bigger support than that.
Finally, LeadMinds Africa is not just an organization but a community where young people are groomed in leadership to contribute to transformative change in their communities and lead purpose driven lives. It's a vision I truly believe in and happy to be a part of.
Isaac Bakashaba
Founder, Bakash Media Foundation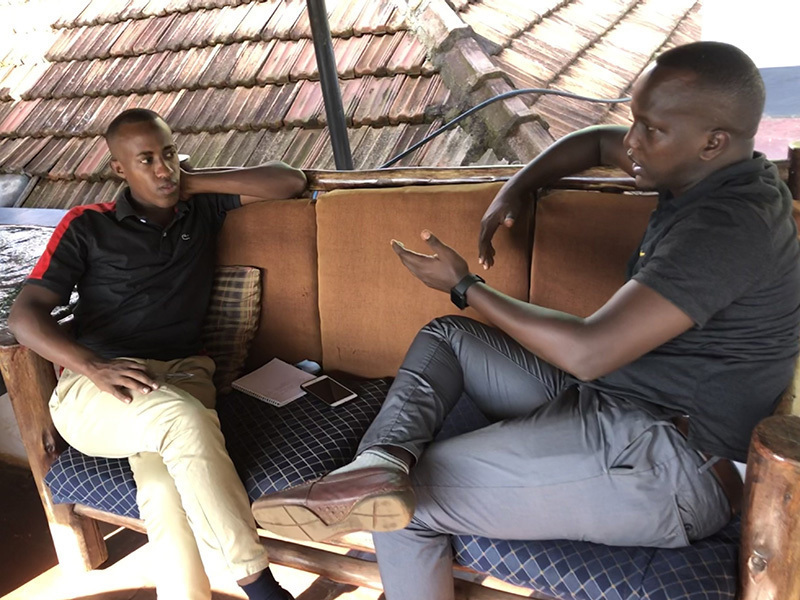 Isaac Bakashaba, was part of LeadMinds Africa inaugural cohort of young leaders and he has stayed connected with fellow leaders through our large network of Change Makers. He is currently pursuing his dream of building a platform that mentors and inspires young people with a passion to establish a career in Media & journalism.
He says that when he attended our leaders forum, he gained inspiration, tools and resources that increased his confidence and competence to start working on his idea:
"It's always humbling meeting up with one of my mentors Nkulanga Enock. LeadMinds Africa was and is the start point of my initiative. Since then my life and people around me have never been the same and I believe together we can impact our community greatly."
This is why it is important to inspire and support young leaders just like Isaac: their passion and creativity sparks solutions to real community issues.
Shaping the Changemakers of Tomorrow
2000
Future changemakers impacted
5
Participants have started their own ventures
13
Countries with participants engaging with our programs
165
Curriculum & study books distributed
234
Workshop & training experiences delivered
Read our 2022 Impact Report
Join Us, and help to Empower Africa's Future Leaders
Your donations are essential in helping us develop the next generation of accountable leaders in Africa. Please consider supporting LeadMinds Africa in our mission, or see below for other ways you can get involved.
Areas to Give